Play golf in Paradise with Pablo Larrazábal
March 20th - March 27th
Join one of the world's best golf players for a round of golf at Velaa's exclusive course
World Travel Awards
Posted November 10th
Winner of Indian Ocean's Leading Private Island and Luxury Island Resort 2020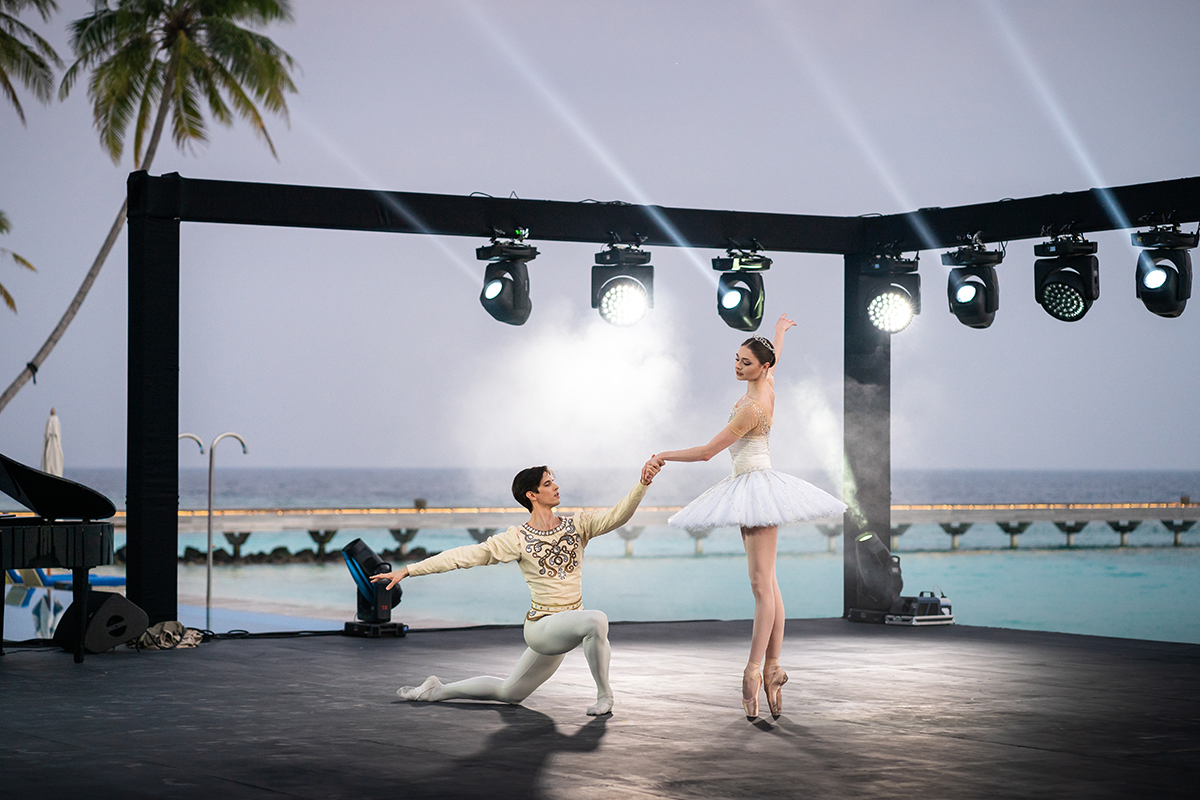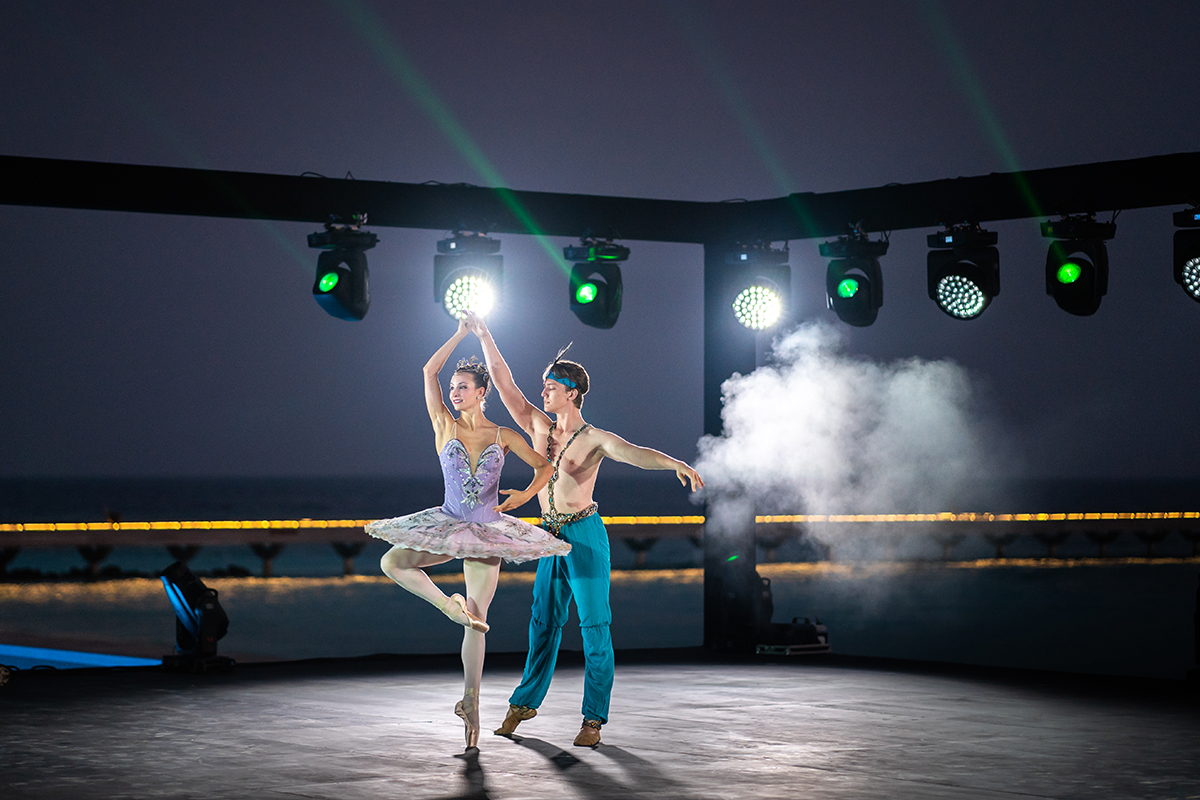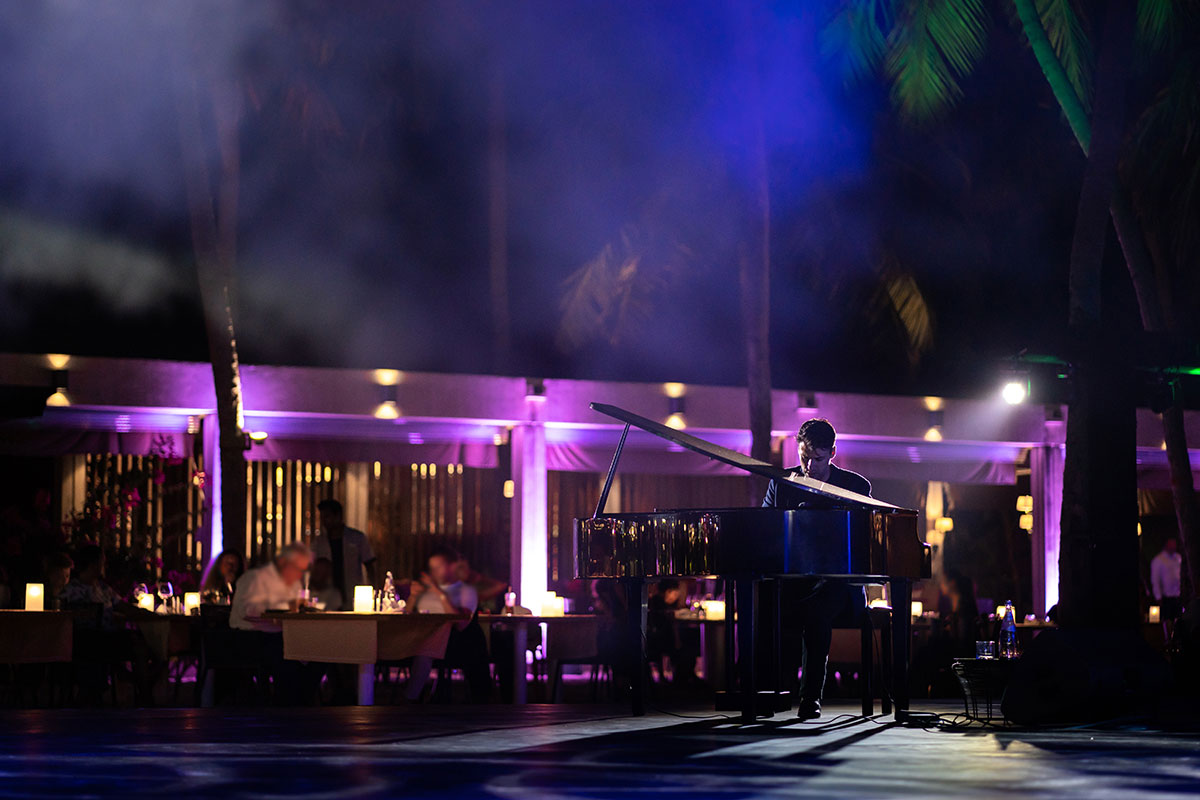 Heaven on Earth Velaa Ballet Week
February 8th - February 14th
Ballet like you have never seen before... Performed under the stars and on the beach at Velaa Private Island.
'Heaven on Earth' brought some of the greatest ballet stars from around the world for a full week in paradise. Engaging in personal conversations and hearing stories on the wonders of ballet history. Guest took part in personal ballet stretching classes and children were able to attend private ballet classes taught by masters. The unf...
Welcome 2021 with AYOM
January 1st
The festive party kept going with a celebration of the first day of 2021 with AYOM!
On the first night of the New Year we kept the festive vibes flowing with a performance by AYOM, a Lisbon-based live band combining Brazilian baião with rhythms from all over the world to then continue with the latest Latino tunes played by DJ Brian.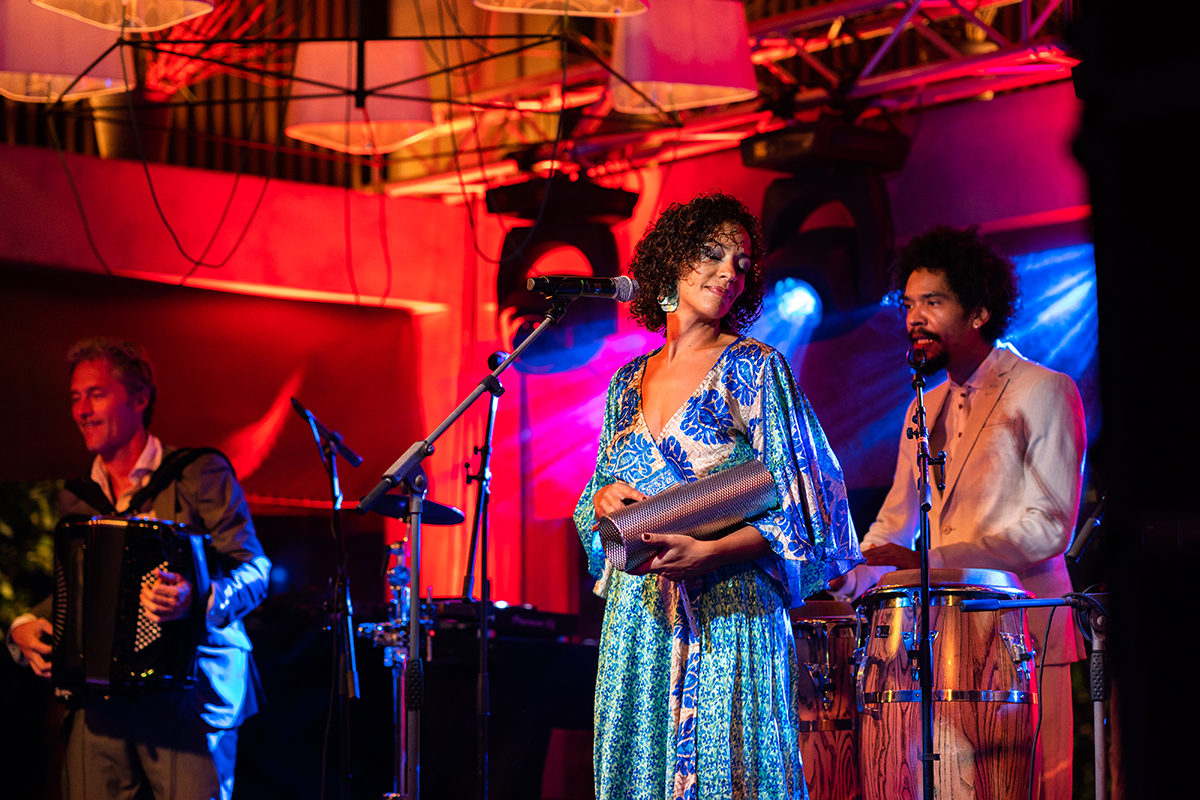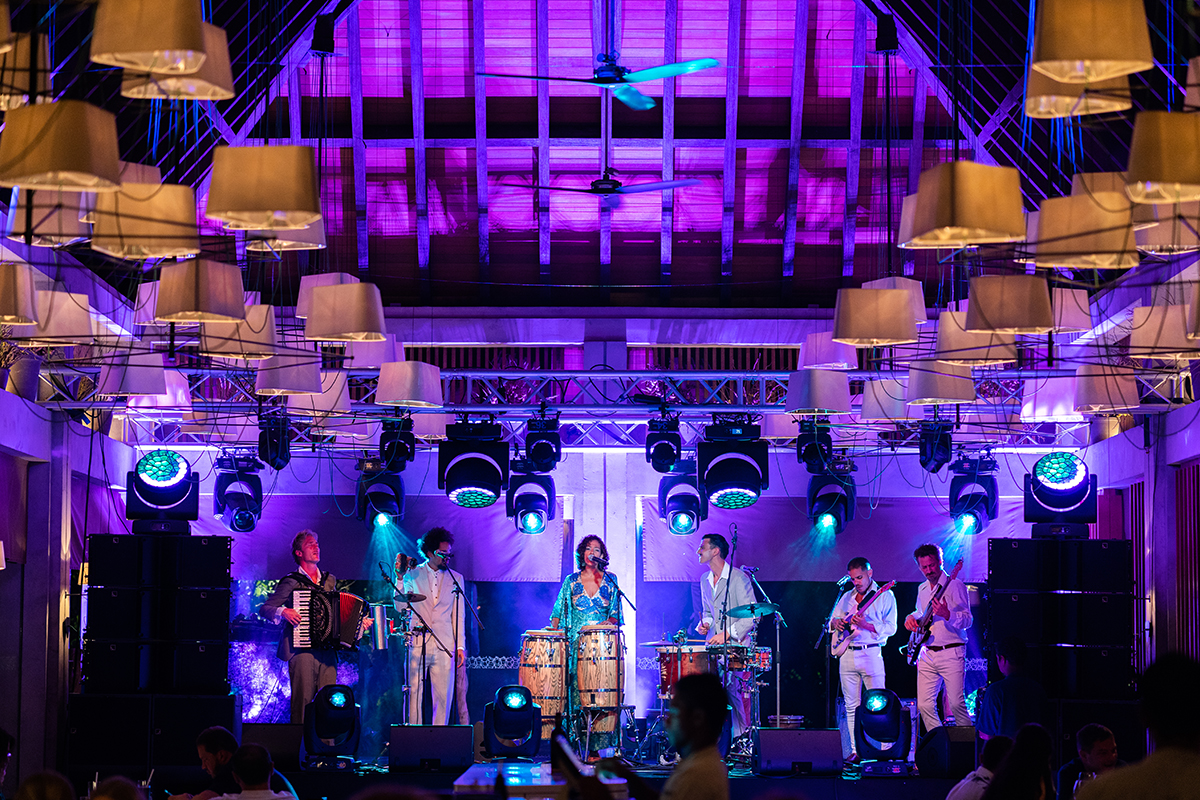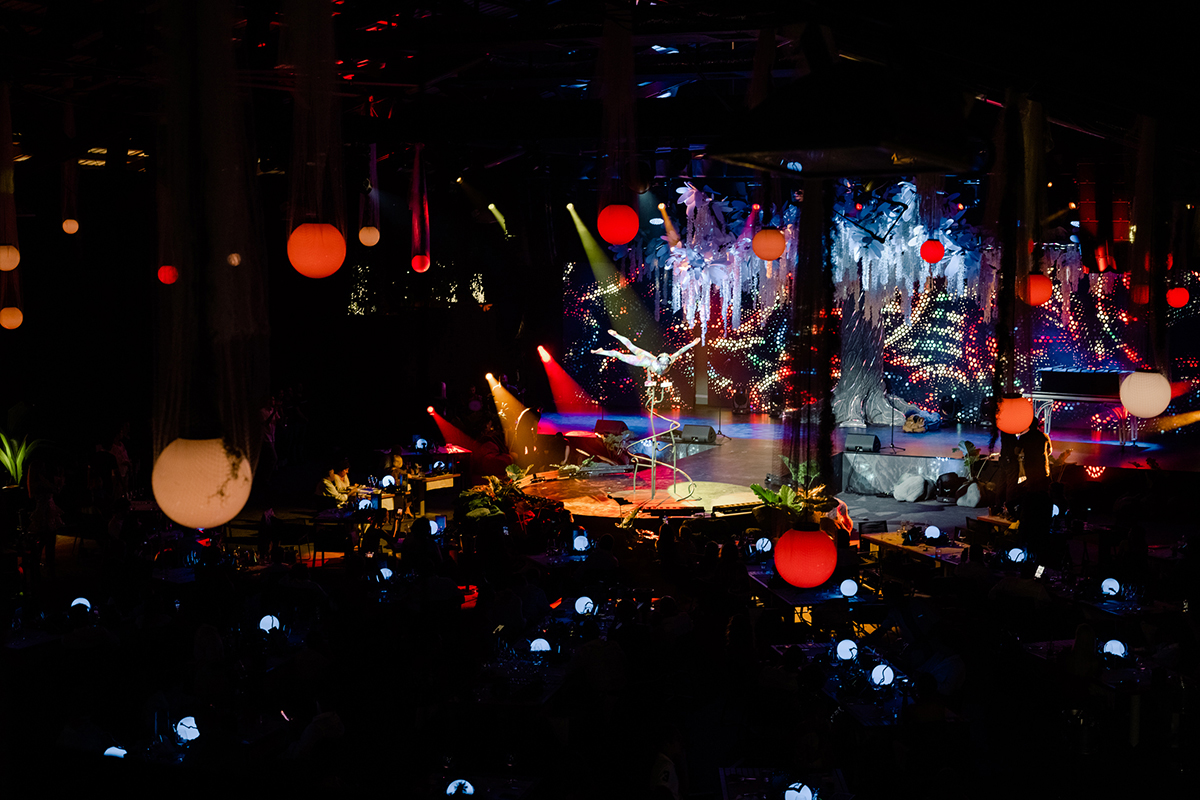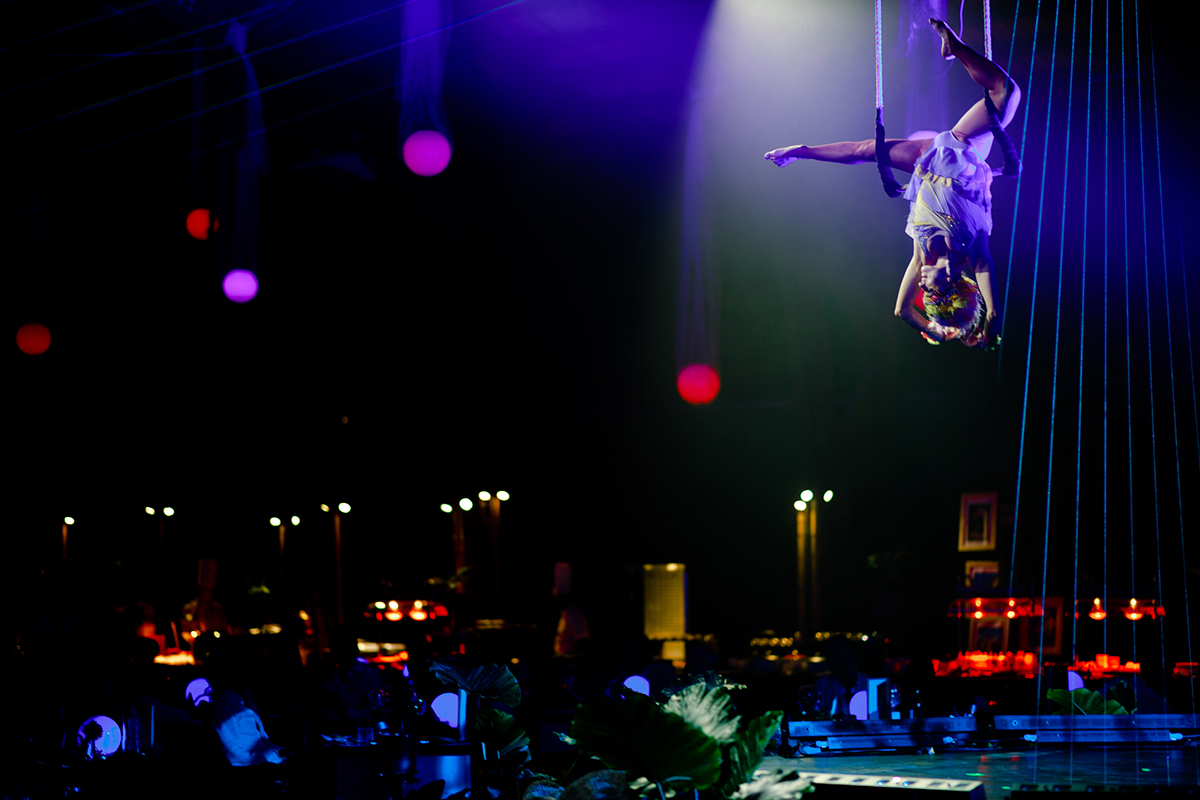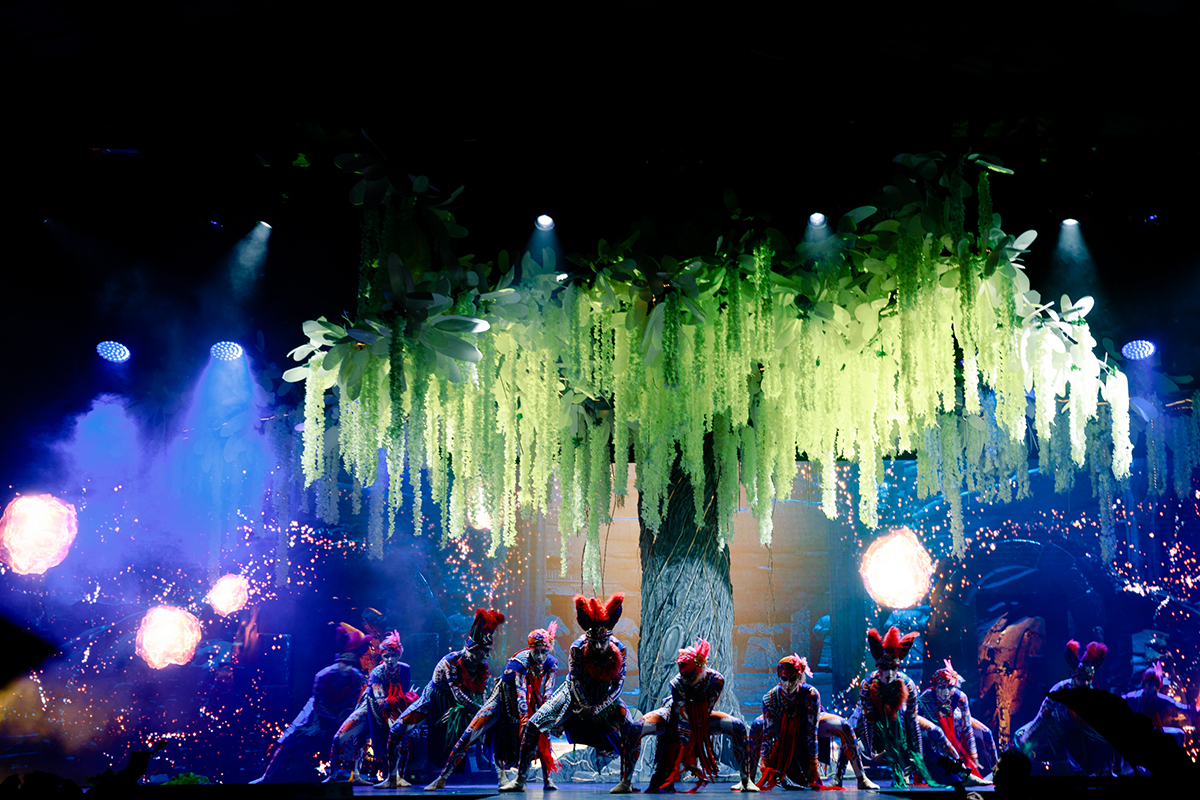 Legend of Shambhala
December 31st - January 1st
The show we were waiting for all year and the grand finale of 2020!
We bid farewell to the year in a sensational culmination of our festive programme with a star-studded line-up of artists and a wide array of gourmet temptations. The guests staying with us for New Year's Eve were immersed in the ancient mythical world of "The Legend of Shambhala" where they found themselves surrounded by magical creatures and powerful voices, such...
Charly's Angels
December 30th
World renowned French group, Charly's Angels got the festive party started on Athiri beach.
Charly's Angels delighted and surprised their audience with exceptional performances in various musical styles from Jazz, House, R'n'B, Disco, Soul, Latino Music on Athiri beach to kick start the festive party. The group is considered one of the best in the field of live music not only in France but also internationally. At Velaa the group had ...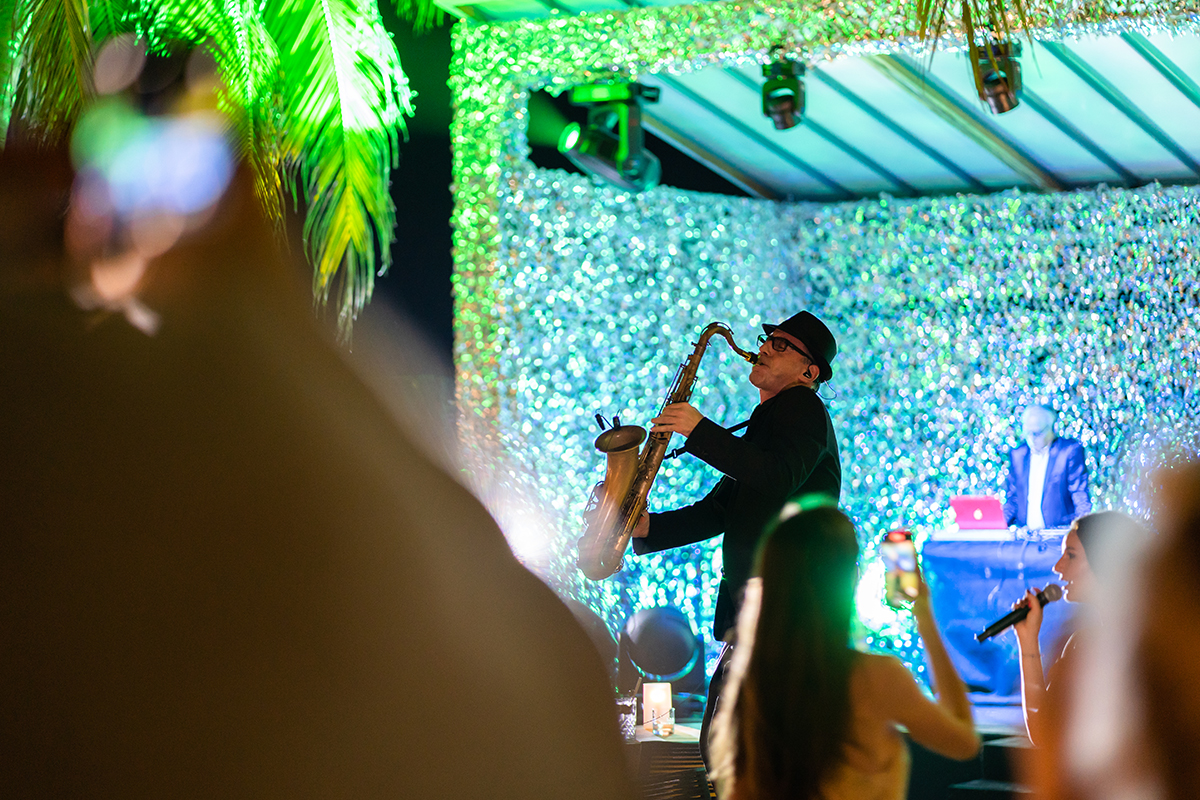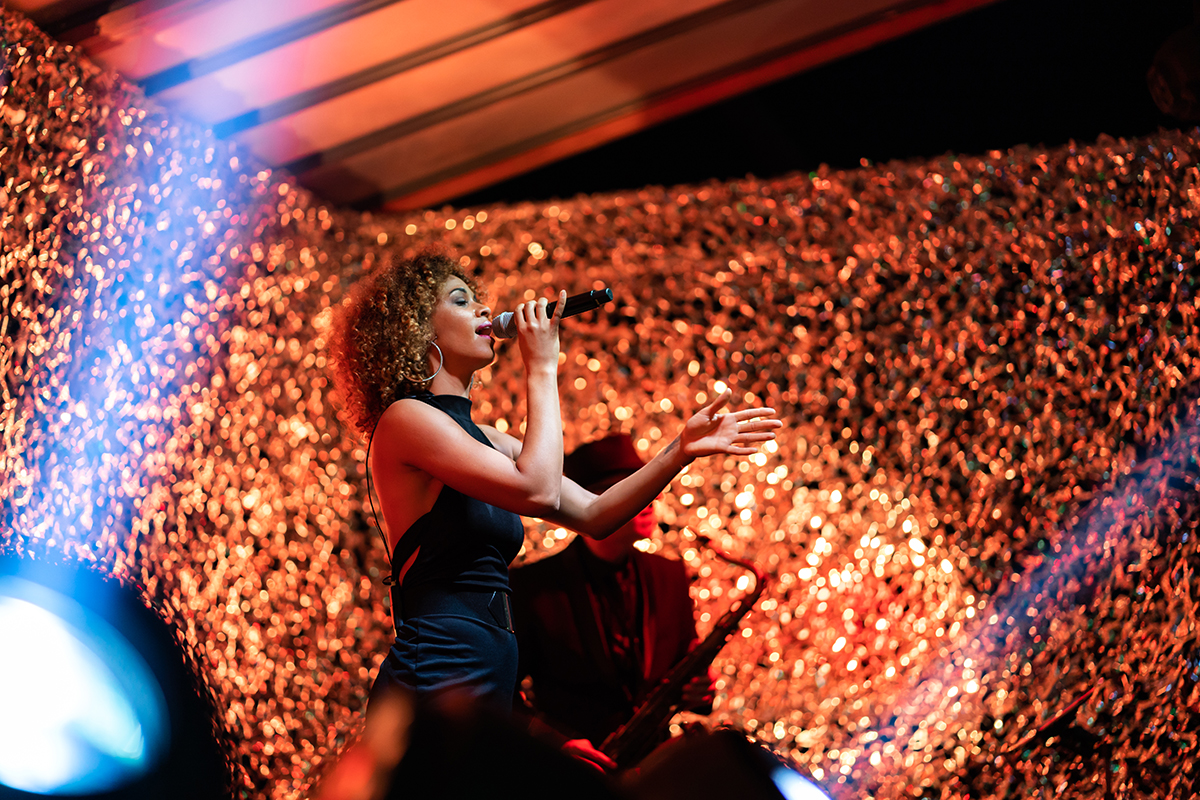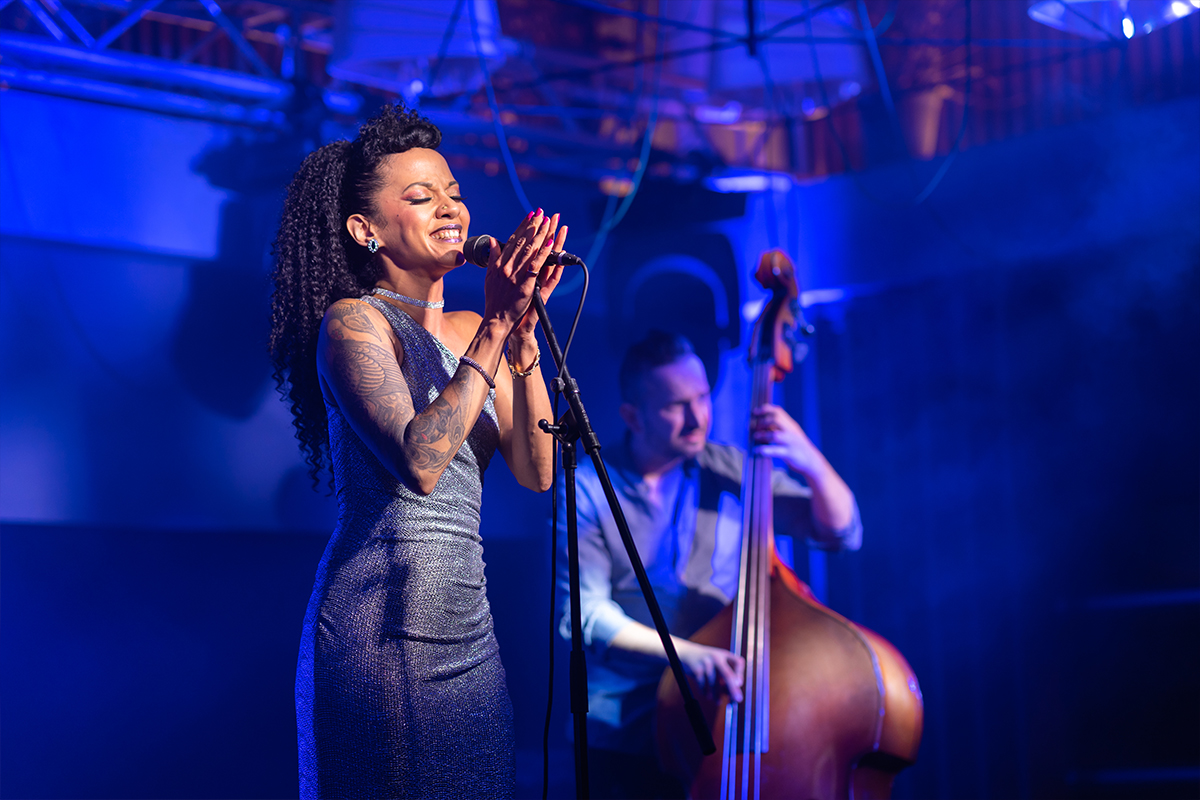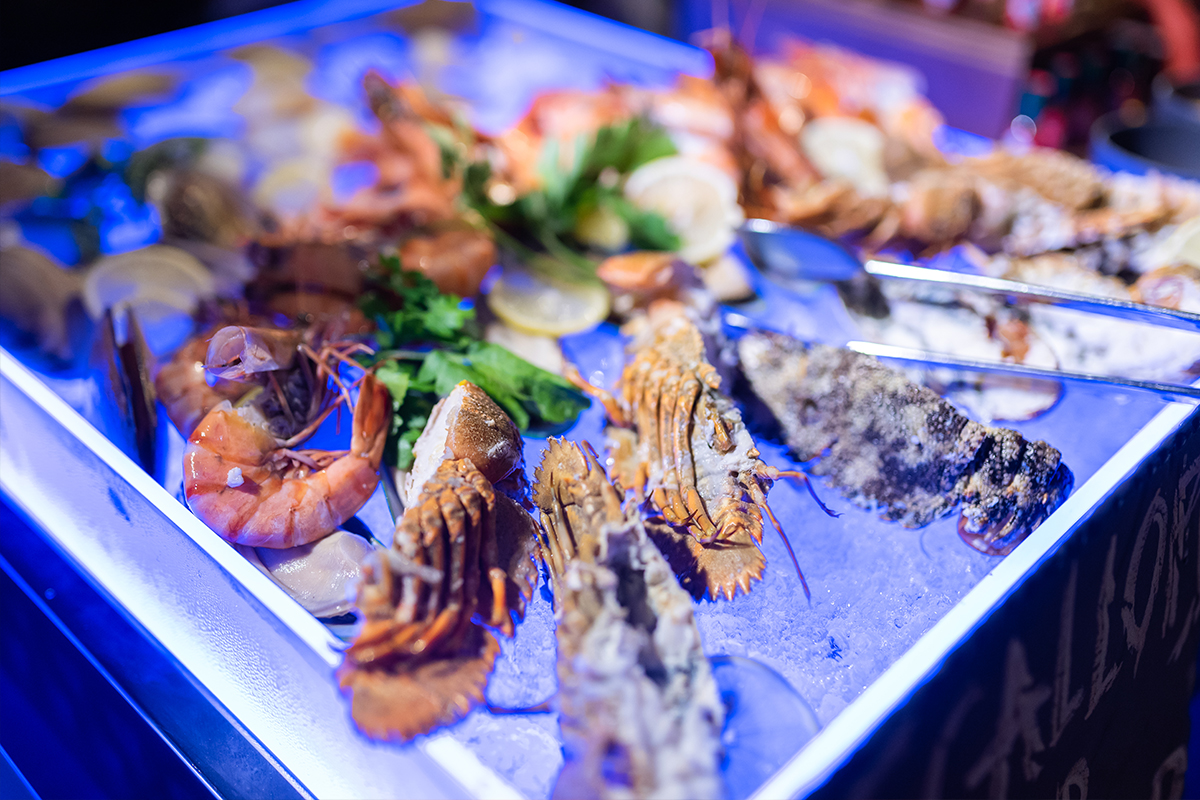 Velaa's 7th Anniversary
December 20th
The celebration of another year with Velaa Private Island.
Velaa's birthday was celebrated with our traditional anniversary cocktail party, an extravagant gala dinner and a performance from Amusement park, a young and energetic Czech band mixing vocal, piano and contrabass with rhythmical and electronic elements.

Beverley Knight
October 28th
One of Britain's best soul singers visited Velaa for a glamourous evening on the beach.
With over 25 years in the music industry and heavily influenced by American soul, Beverley Knight is often labeled as one of Britain's best soul singers. Under the glistering stars at Athiri beach, she performed her most famous songs as the culinary team invited to our lavish Sea and Salt buffet dinner.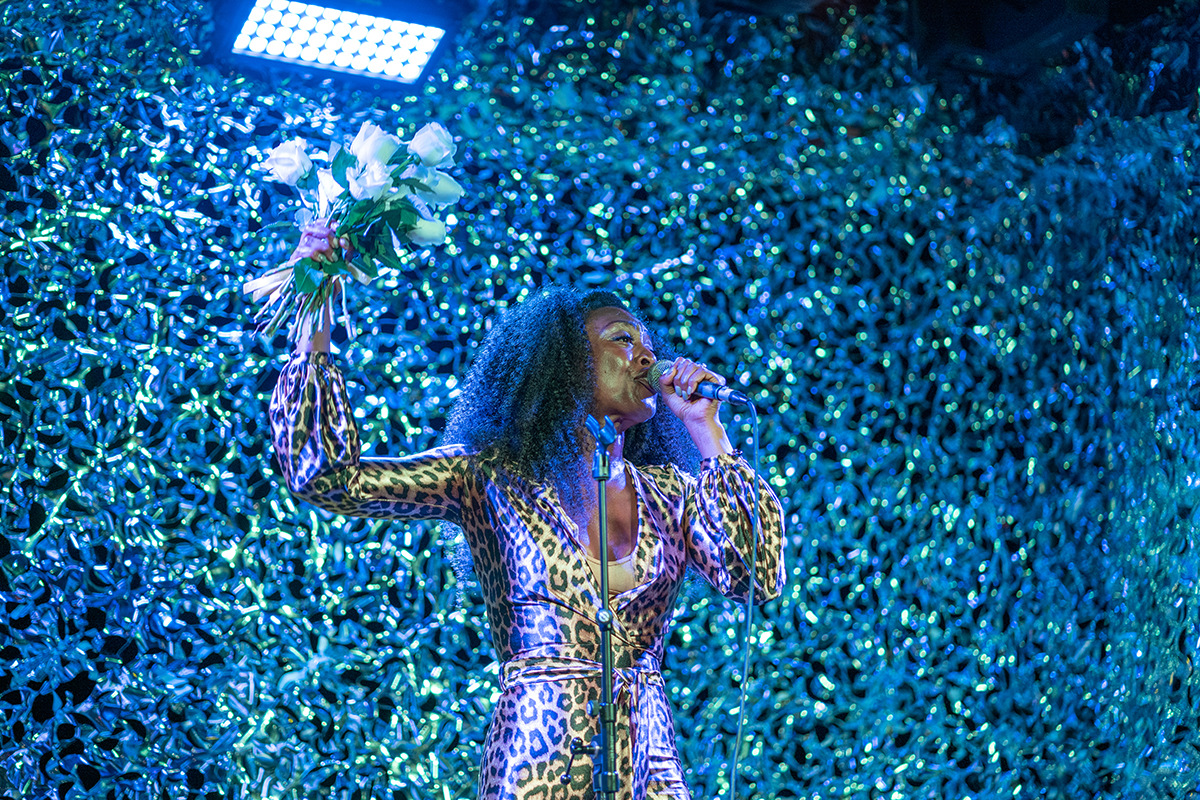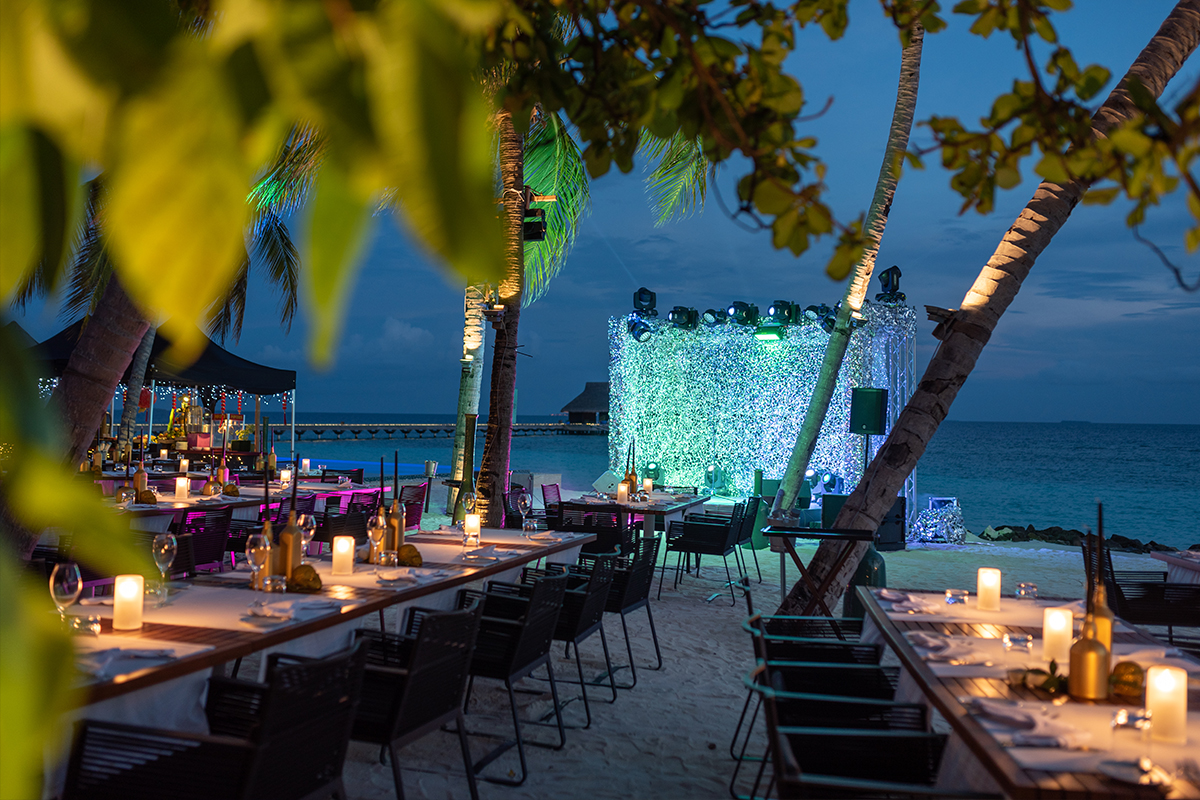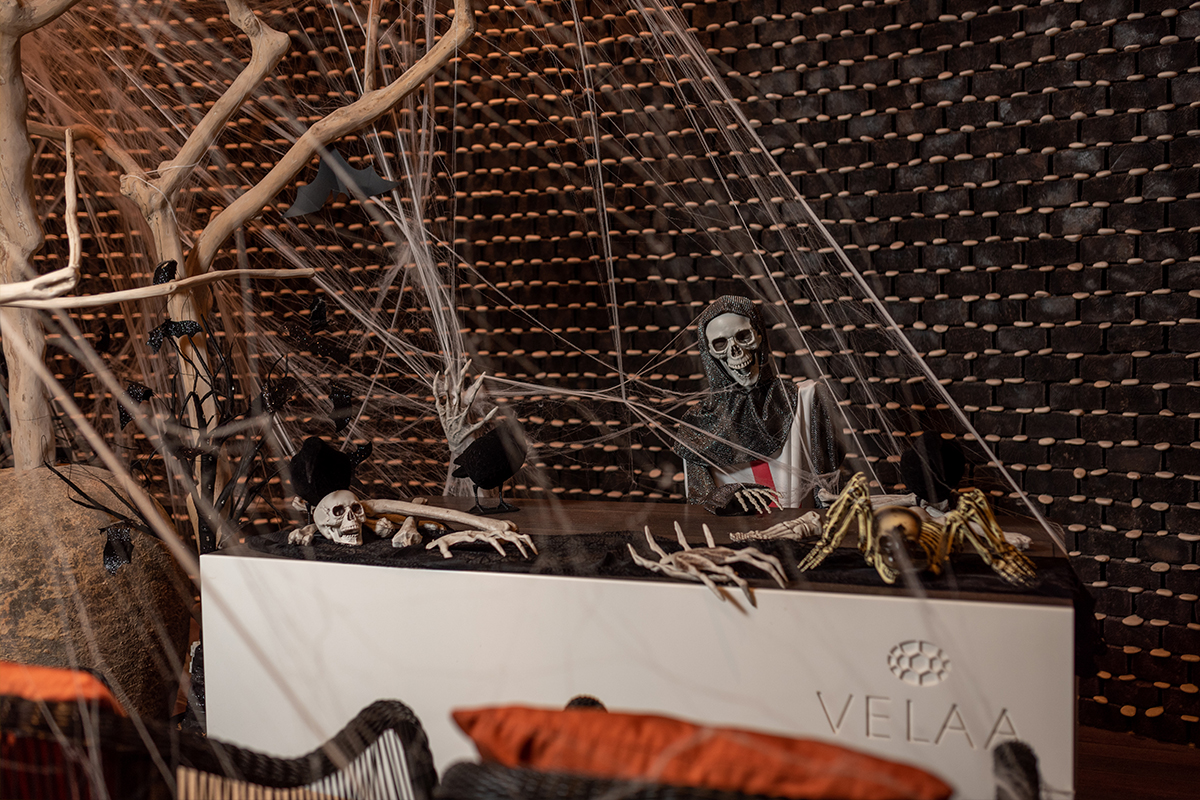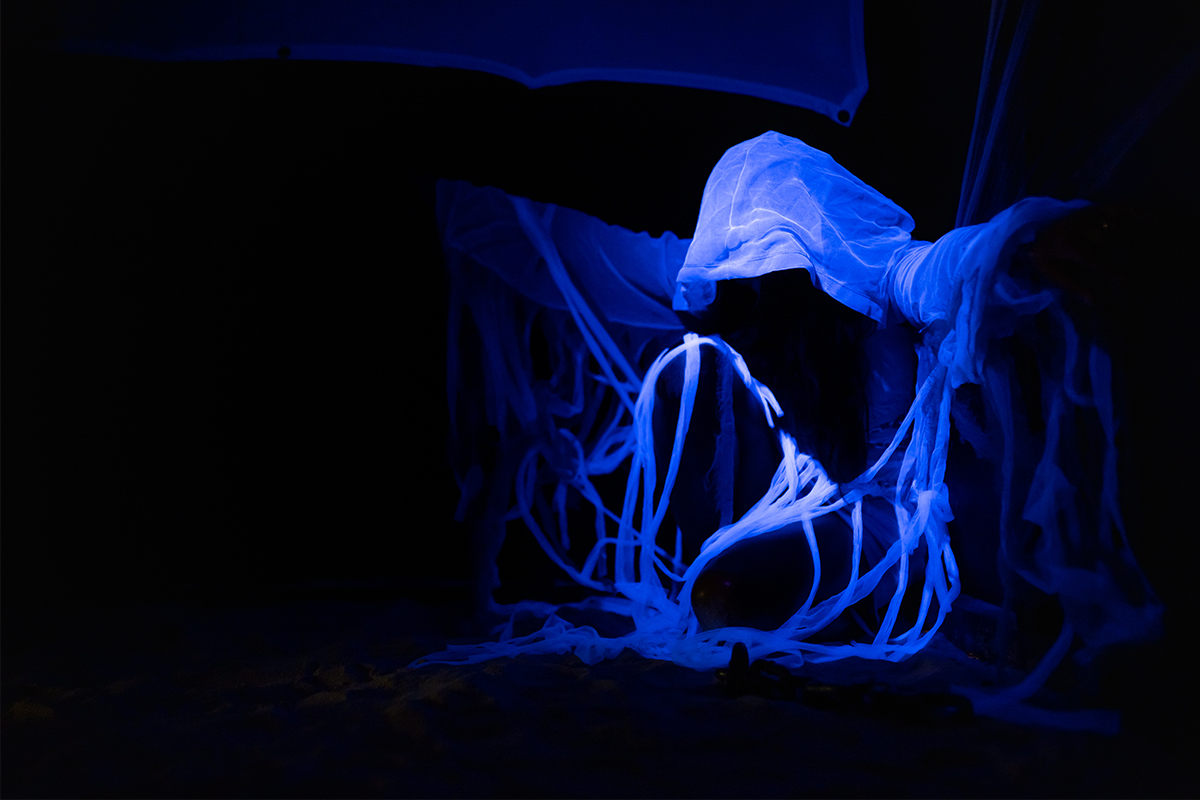 Velaa Halloween
October 23rd - November 1st
Halloween 2020 was something special at Velaa where our traditional Maldivian coral house was turned into an exhilarating escape room.
The coral house is normally a small heritage museum featuring photographs from when the resort was constructed as well as heritage items showcasing the style of historical local homes in the Maldives. During the week leading up to Halloween, our guests could challenge themselves and their families to the Velaa Escape Room as a part of the celebration, at the same time as...
The Velaa Surprise
December 31st - January 1st
A spectacular grand finale to the 2019!
We celebrated the end of 2019 with a star-studded line-up of artists including Brian Justin Crum, Kiriku Brothers, Heather Holliday, Boomerang and Stephan Rizon. A wide array of gourmet temptations and an after-party named - "ENJOY YOUR TIME, ENJOY THE VELAA SURPRISE" finishing the decade.