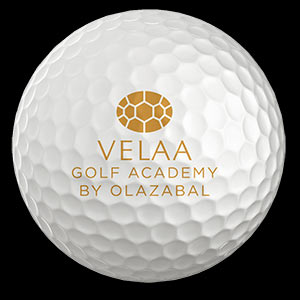 VELAA GOLF ACADEMY
"PRACTISE IN PARADISE"

Designed by Jose Maria Olazabal, renowned for his short game prowess, Velaa Golf Academy is a golfing experience like no other, designed to create bespoke memories whatever your wishes.

With nine different tees, six greens, seven bunkers, and a lake in the wonderful turquoise hues the Maldives is famous for, Velaa Golf Academy by Olazabal provides an unequalled backdrop to develop your game on this unique private island.

A real "Practise in Paradise", Velaa Golf Academy prides itself on tailoring golf lessons to the individual, focusing on the areas required for improvement. Our resident Velaa Private Island professionals are fully PGA qualified and highly experienced in helping golfers of all levels.